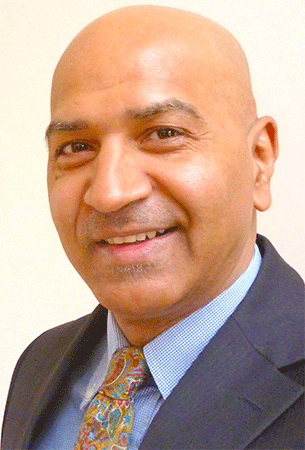 Mr Aslam Mohammed
MB, BCh, FRCS (Eng), FRCS (Tr & Orth)
Consultant Hip and Knee Surgeon
Mr Aslam Mohammed, Consultant Hip and Knee Surgeon

Services provided:
• Keyhole (minimally invasive) hip and knee surgery
• Hip and Knee Joint Replacement
• Hip and Knee Sports Injury
• Hip Arthroscopy, FAI and labral surgery
• Knee Arthroscopy and ACL / PCL Ligament Reconstruction
• Biologics – PRP, Stem cell and cartilage regeneration
Mr Aslam Mohammed recently joined the team at the Villar Bajwa Practice as a consultant Orthopaedic surgeon. He qualified in 1984 from the Welsh National School of Medicine in Cardiff He now specialises exclusively in sports related problems of the hip and knee, and in complex primary and revision joint replacement surgery.
He was appointed as Consultant Orthopaedic Surgeon at Wrightington for Joint Disease in 1995, which is a specialist orthopaedic centre where hip replacement surgery was developed in the 1960's by Sir John Charnley.
He undertook his specialist training in Orthopaedic and Trauma Surgery at one of the leading specialist centres for orthopaedic surgery in the UK, The Robert Jones Orthopaedic Hospital in Oswestry and at The North Staffordshire Hospital in Stoke on Trent.
During his training he was awarded G K Rose Prize for Biomechanics and the Professors Gold Medal for his research into bone cell culture techniques related to fracture healing.
To maintain his position at the forefront of innovation and knowledge he has spent a considerable amount of time visiting key centres both in Europe and the USA to discuss and exchange ideas on the latest techniques in Orthopaedic Surgery.
Following his Consultant appointment he has successfully established two new units providing specialist services in soft tissue and sports injury of the hip and knee, secondly a young adult hip problem service. He now leads two teams with four surgeons in each speciality.
In 1996 he developed instruments for hip arthroscopy to allow minimally invasive access to the hip joint. He has a vast breadth and level of expertise in FAI and labral surgery.
Mr Aslam Mohammed has a passion for teaching and regularly attends as faculty at national and international medical meetings. He is a recognised educator and trainer for future orthopaedic surgeons for the North West and Mersey Orthopaedic training programmes.
Mr Aslam Mohammed maintains a keen interest in research and development, his current research interests include fixation of ligament grafts in cruciate ligament reconstruction, minimal invasive hip surgery and the application of computers to assist in specific minimally invasive surgical procedures in the hip and knee.
Mr Aslam Mohammed strives to provide bespoke service for each patient related their specific problem / symptoms, then to organise appropriate investigations to confirm a diagnosis and then plan and execute an individualised treatment programme.
---
The Villar Bajwa Practice
The Princess Grace Hospital, 30 Devonshire Street, London, W1G 6PU

Tel: +44 (0)207 908 3777 Fax: +44 (0)203 752 6501 E-mail: enquiries@villarbajwa.com